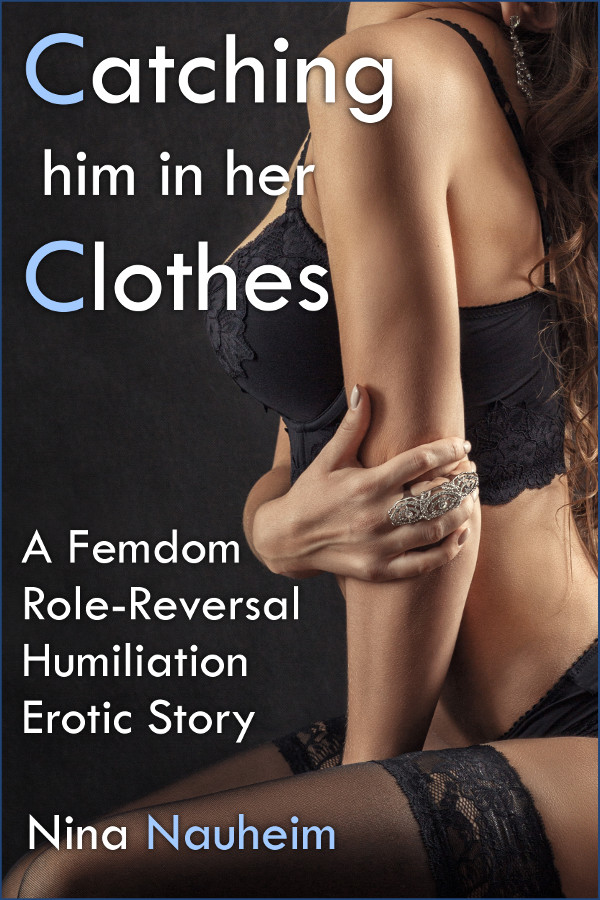 When Steven gets caught trying on Mrs. Mitchell's lingerie, she decides to take his little fantasy a little further than he intended.
Reader Advisory: This story is for mature audiences only. It features intensely erotic situations, a dominant woman and submissive man, humiliation, role reversal, femdom dominance, and degrading backdoor sex. All characters are 18 or older.
Steven has always been intimidated by the woman he does yardwork for. Mrs. Mitchell is beautiful, successful, and doesn't have patience for nonsense. Maybe being afraid of her makes her that much more attractive, or maybe he's just a horny college kid who thinks with the wrong parts of his body.
When Mrs. Mitchell catches him in an incriminating position, he has no idea what to do … but as it turns out, she does.
Notice: This title includes themes and passages that have been adapted from the works of Jessica Whitethread with full consent of the original author.
Excerpt:
"Good," she approved with a wicked smile. "Now you can turn for me."
With a shiver, I started to turn.
"Hands at your sides," she ordered.
I obeyed and turned. It seemed to take an hour, agonizing and mortifying.
Her eyes traced over me again. "Exquisite," she murmured. "I can feel your embarrassment absolutely throbbing inside you." She put a brushing hand to my face and then ran it down my throat and along the outside of my chest. "Have you ever been treated this way by a woman, Steven?"
After a moment, I shook my head weakly.
"I think it excites you. Isn't that true?"
Again unable to voice a response, I nodded.
Her hand returned to my throat and then took me by the back of the head. She pressed her lips to mine, strong and soft and wet. I went tense in amazement before I could respond to her mouth. I kissed her back, awkward but eager and affectionate. I moved within the constraints of her touch, paralyzed by her. Slowly I sank onto the bed, with her standing over me.
She moved forward to straddle me on the bed, her strong body pressed me back and down into the soft comforter. Even as she kissed me, her hand was moving down. She wrapped it around the bulging thong, nestling her fingers tightly around my ****s. "Now," she said softly. "You're going to be a nice, cooperative little plaything, aren't you?"
Find it now on Amazon. Coming soon to Barnes and Noble, Google, and Smashwords.