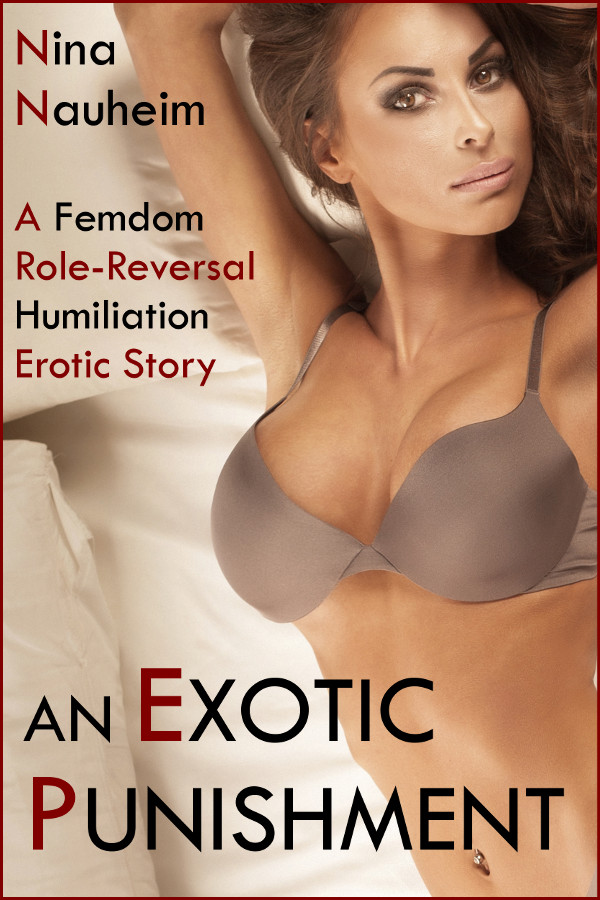 She read him too easily. Her delighted laugh had that wicked edge to it again. "You're going to be so much fun…"
Reader Advisory: This story is for mature audiences only. It features intensely erotic situations, a dominant woman and submissive man, humiliation, role reversal, femdom dominance and discipline, enm and cfnm dynamics, spanking punishment, and degrading backdoor sex. All characters are 18 or older.
A woman like Diana Swanson isn't just used to being the one in charge, she savors every degree of control. It turns out she can get away with all kinds of things in the name of "improving job performance," and her newest assistant is the perfect guinea pig.
Ryan's not just afraid of her, she can tell he's secretly turned on by the way the humiliating ways she punishes him. It feels like just a matter of time before he breaks, and submits to what he's trying to fight …
Notice: This title includes themes and passages that have been adapted from the works of Jessica Whitethread with full consent of the original author.
Excerpt:
"I'd like you to move those boxes for me," Ms. Swanson said, gesturing at stack of boxes.
"With this … ?"
"Yes."
He started to turn, the buzzing device in his grip.
"Oh, Ryan."
"Yes, ma'am?"
"You'll need two hands for the boxes, won't you?"
He gaped at her, then at the dildo in his hand, then back at her.
"That's right," she confirmed a little wickedly. "Now hurry up and find somewhere to put it."
"You mean my …" he couldn't quite manage to say it. "You want me to …"
"Yes. And let's not be so slow about it. These boxes were supposed to be moved before I got back."
Ryan's mind was exploding. He backed away a step and considered the buzzing device. Ms. Swanson's impatient look prevented him from thinking too much about what was happening. He'd never done anything like this before, but there didn't seem too much to figure out. He loosened his belt and lowered his pants and underwear. There was his hard cock throbbing in the open again. Why did he always end up in this position? And why did she always get him hard like this. She wasn't even being nice to him.
He took a deep breath and positioned the vibrating device against his tight hole. Even from outside of him the vibrating felt strange and new and strangely good. By now it was impossible to deny or ignore that he was turned on. God, was he turned on.
It hummed against his sensitive asshole, and slowly he was able to push in against his body's initial resistance. Soon his own muscles were clenching against it, urging it deeper and deeper. By the time he had it all the way in he already felt weak on his feet and like his insides were all moving. He felt hot. It didn't feel painful. It was impossible to describe, actually. He'd never felt anything like this before, or even imagined anything like it.
Once it was in all the way to its thick base, he straightened and shifted his clothes back into place. The feeling of being stimulated like this with his clothes on only added to the strangeness of the feeling. It was going to take some getting used to.
His legs felt like jello. All he wanted to do was curl up and give in to the surging warmth that was threatening to engulf him. Slowly he turned back.
"How does that feel?" Ms. Swanson asked, watching mildly.
He clamped his mouth shut, not trusting himself to speak. He wanted to ignore it – pretend it didn't effect him – but something must have given him away.
She read him too easily. Her delighted laugh had that wicked edge to it again. "Oh, good. You're going to be all kinds of fun."
Coming soon to Amazon, Barnes and Noble, Google, and Smashwords.