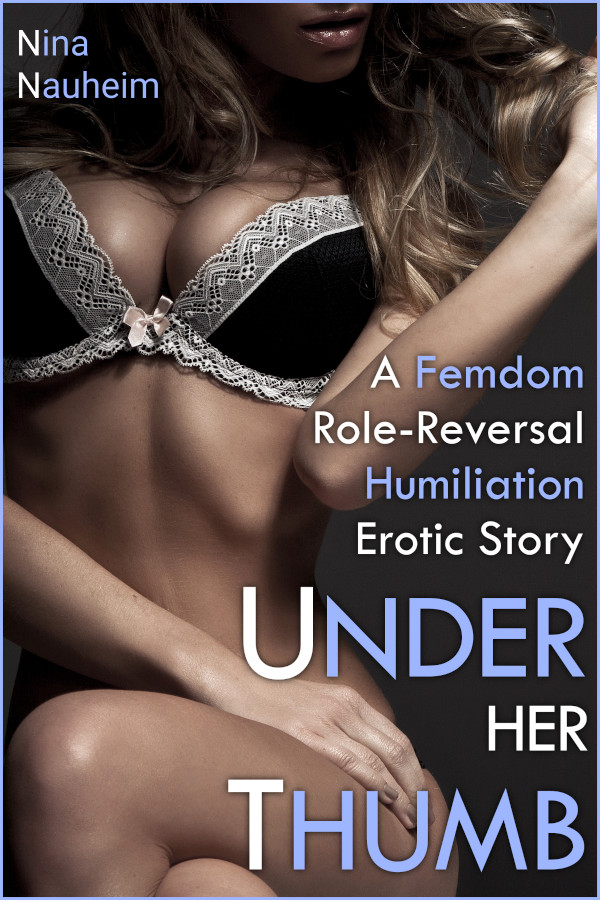 She punctuated her words with a little squeeze that made me jump, and I caught a cruel little laugh in her voice at my skittishness. "Shy, though," she observed. "Not even a man enough to show your true colors."
Reader Advisory: This story is for mature audiences only. It features intensely erotic situations, a dominant woman and submissive man, humiliation, role reversal, femdom dominance and discipline, spanking punishment, and degrading backdoor sex. All characters are 18 or older.
It's not Emily Clarrette's fault all the men who work for her wind up obsessed with her. She knows she's beautiful. All she can do is punish them until they learn to behave …
Notice: This title includes themes and passages that have been adapted from Jessica Whitethread's Code of Conduct series with full consent of the original author.
Excerpt:
"I wouldn't be much of a boss if I didn't put you in your place when you needed it, would I?"
She spanked me again.
"No, ma'am," I groaned. "Five, ma'am."
Her fingers curled around my belt, inadvertently catching the fabric of my underwear as well and brushing against my trembling skin. She continued to talk sternly to me as she administered the punishment that left me both sore and helplessly turned on.
After twenty, she released her grip and told me to stand up. I rose, my eyes downcast, beyond humiliated and painfully turned on at the same time. I tried to hide my erection but I knew I was failing.
"Look at you," she said. "This is what you make me do. I hope I see an improvement from all of this," she told me. "Don't think I won't bring you in here and do this all again if I have to."
"Yes, ma'am."
"Now thank me and go print me out a copy of that report I can actually use."
I flushed. "Thank you, ma'am." And I hurried from the room, desperate to be alone where I could try to come to terms with what she had just done to me.
I printed out the report – much more carefully this time – and retreated to the bathroom, where I stood at the sink and engulfed my face in cold water until my heart rate started to return to a moderate pace. I slipped into a stall of the empty bathroom and it took only a few desperate strokes to bring me to the most powerful orgasm I'd ever had. It felt as though I had been holding it back my entire life, and every sensation and urge poured through my paralyzed body until I was gasping and weak … but not so weak that I couldn't bring myself there again two more times once I got home that evening.
Find it now on Amazon. Coming soon to Barnes and Noble, Google, and Smashwords.