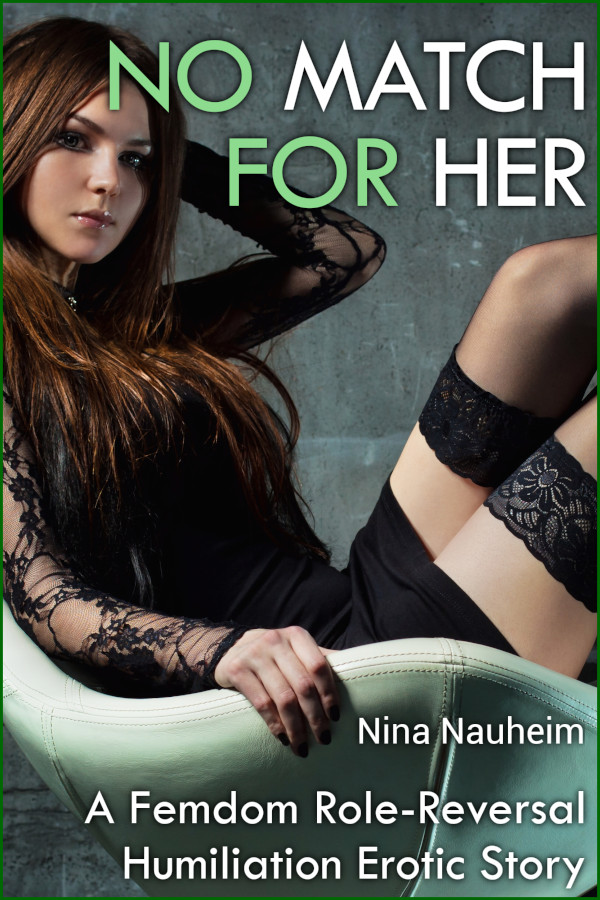 Jake's never had trouble winning hearts or getting ahead, and when he finds out the only obstacle to his next job offer is some woman from outside the firm, he couldn't be less worried. But it won't take him long to discover
the beautiful newcomer knows exactly how to play a brash prettyboy like him …
Reader Advisory: This story is for mature audiences only. It features intensely erotic situations, a dominant woman and submissive man, humiliation, role reversal, femdom dominance and sexual manipulation, and degrading backdoor sex. All characters are 18 or older.
Soon she's got him right where she wants him. When it's over, she won't just have his dignity, she'll decide to take everything else, too …
Notice: This title includes themes and passages that have been adapted from Jessica Whitethread's Code of Conduct series with full consent of the original author.
Excerpt:
"You played me," I accused her as soon as we were alone.
She didn't stop to argue. I followed her into our office.
"That wasn't very nice." I insisted. "Was it all just to get in my head?"
She turned. "Of course not. You're stupid hot. As in stupid and hot. Why wouldn't I be into that?"
"I'm not stupid," I defended myself.
She shrugged. "Naive, then?" She turned and suddenly her hand was back on my groin. Suddenly I was hard. Suddenly I was having trouble breathing again. "Easily distracted, maybe?"
I tried to push her hand away. "That trick only works once."
"What's the trick?" she asked innocently. "Maybe I just think you've got a nice cock. I think it might be your best feature. Well, I'm willing to withhold judgement until I've gotten to see a full picture."
"Yeah, right."
She rolled her eyes. "You're such a drama queen. Don't act like it doesn't turn you on the way I played you. You love that I can make you melt in my hand anytime I want." She considered her choice of words, still stroking my rock hard cock through my pants, and gave an impish little smile. "Well, whatever the opposite of melt is."
The sounds of coworkers passing in the hallway kept me from responding for a moment. It was five o'clock and the building was emptying out.
"I do not," I objected. But I hadn't brought myself to push her hand away again and I sounded unconvincing even to myself.
She bit her lip and brought her mouth close to my ear. "I think you love being mine, in my hand where I can control you."
My cock throbbed in her hand and she laughed delightedly at the confirmation.
Find it now on Amazon. Coming soon to Barnes and Noble, Google, and Smashwords.